MOMENTS WITH SAKURA
$

150.00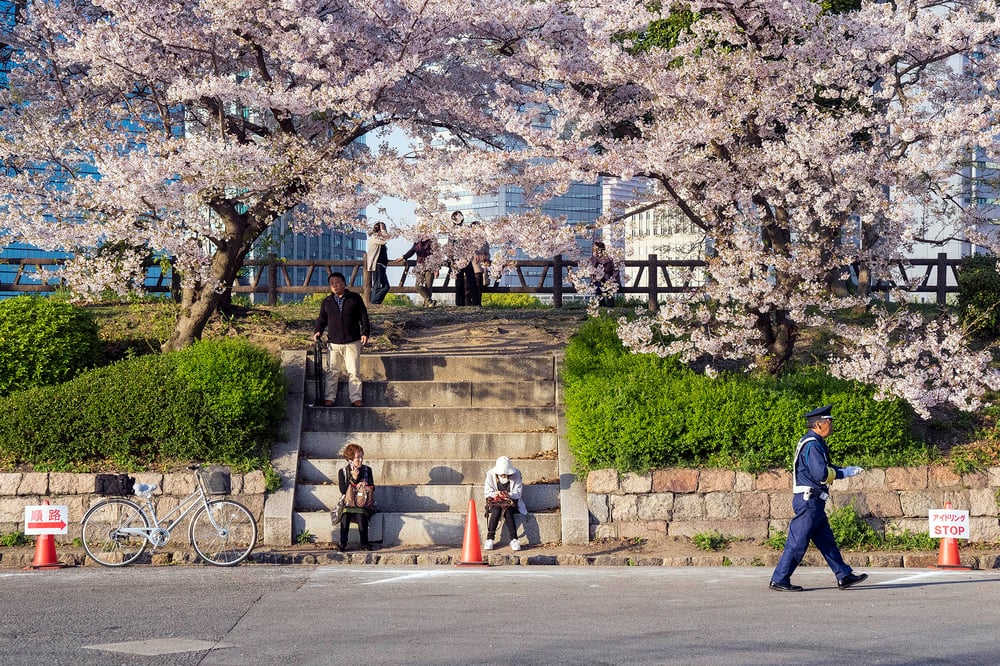 MOMENTS WITH SAKURA // Osaka, Japan // 2017
Cherry blossoms, sakura, are an iconic symbol of springtime and renewal in Japan. But they have a fleeting life, lasting only a couple of weeks before they all fall and blow away. Sakura season is a popular time to enjoy Japan's parks.
"This was our third visit to Japan and this time we were there for the famous cherry blossom season. I was in awe of their beauty and, cliche as it sounds, it was actually like being in a fairy tale. I was a little put off by the swarms of tourists in the major hot spots, but I was able to nab this shot of some other overwhelmed tourists taking a break under a blanket of pink petals – a scene that, just like the sakura, would be gone at any moment." - Leigh
– Printed on high-quality 250gsm smooth matte paper
– Each piece is limited to a print run of 25 and will come signed, dated and numbered
– Each photograph is lovingly printed to order in my home of Bangkok, please allow up to 3 weeks for your print to reach your home!
The "Premium" size option is currently only available on select horizontal images. Please contact me if you want to enquire about custom sizing on any of my prints.
Share